FEP Young Photographer Award 2022 – Introducing our judges
The FEP Young Photographer Award is a competition celebrating the finest contemporary photography from the next generation of image makers.
For each edition of the competition, our Chairman Jim Lowe consults his list of judges nominated by the FEP member associations in order to find the best possible mixture or expertise within Europe.
This year, the pool of judges consisted of 3 international judges, whom we would like to introduce here in alphabetical order.
We would like to thank all of our judges for the hard work they have done to complete their task. We couldn't do this without you!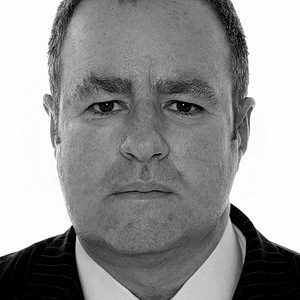 Tom Doherty, Ireland
Qualified European Photographer – QEP
Specialities: Portrait, Wedding, Travel, Illustrative, Fine Art
Tom Doherty has been a professional photographer for over 30 years.  He started his career as a Press Photographer and currently works as a Wedding, Travel and Documentary Photographer.
Tom has been awarded a fellowship from the Irish Professional Photographers and Videographers Association and the Master Photographers Association (U.K.). He was also awarded a Qualified European Photographer Award from the Federation of European Photographers.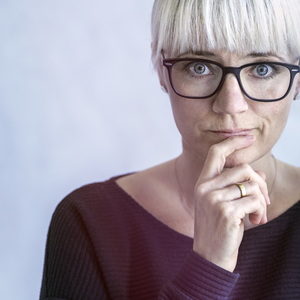 Cecilie Hatløy, Norway
Qualified European Photographer – QEP
Specialities: Portrait, Wedding, Commercial, Sport
The Norwegian photographer, Cecilie Hatløy, has worked as a professional photographer since 2010, both in social and commercial photography.
As a mum and photographer, she feels a responsibility to raise awareness, using her visually strong voice, through her photographs. Publishing her personal photographic projects, with the intention of provoking and engaging the viewers, she seeks to raise awareness for acceptance of human diversity in our society.
Cecilie has received several national and international awards for her photographs.
In 2017, she was the first Norwegian to receive her QEP (in Portrait photography) from FEP. In 2018 she won the portrait category in Norway's national competition, and in 2019 she won the Commercial category. For several years she has been among TOP 10 in their National Competition. In 2019 and 2020 she was also part of the Norwegian national team in the World Photographic Cup (WPC), previously she was the national team captain.
Cecilie was the chair of the competition committee of the Norwegian Photographic Association for several years and she has jury experience from both national and international competitions and qualifications. In addition to local and national judging, she has been a juror for Finnish Photo Awards 2020, Team Belgium for the World Photographic Cup, FEP European Professional Photographer of the Year Awards 2020 and 2021, and for FEP – QEP and MQEP qualifications.
She believes competitions and qualifications are not just for the sake of awards and honour, but a fantastic personal and professional development opportunity no one should want to miss out!
Johanna Vaurio, Finland
Qualified European Photographer – QEP
Specialities: Animal photography
Johanna Vaurio is an internationally award-winning photographer and veterinarian.
She was trained at the Institute of Visual Communication and has been photographing animals since 2009.
As a photographer she specialises mainly in horses.
"At his best, the equine photographer peers into the soul of the animal, capturing its power and freedom, and capturing your unique relationship. Exactly what you see in your horse's eyes.
For us, horses represent work, freedom and wild nature. For others, hobbies and experiences. To mankind, faithful companionship throughout history."
Johanna Vaurio-Teräväinen conjures up that moment and camaraderie in her images.