FEP General Assembly meeting 2017 report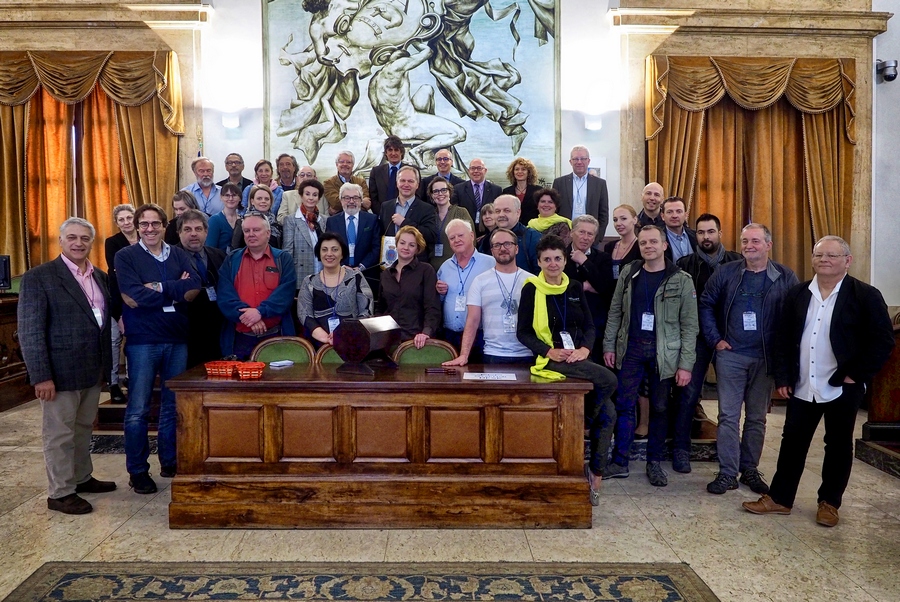 On Monday, April 3 2017, FEP held its annual General Assembly in the majestic "Aula Consiliare" of the "Palazzo degli Elefanti", historical Town Hall of Catania.
In the General Assembly, 22 FEP member associations were represented. The meeting has been held with the presence of the Major of Catania Enzo Bianco as long as the city counselor Lanfranco Zappalà.
The General Assembly was a part of the fifth FEP Photo Days event; during the Photo Days the audience could attend presentations from 3 MQEP photographers, Günther Egger, Tiina Haring and Antonio Barrella. The annual FEP Professional Photographer of the Year – competition's award ceremony was also a part of the Photo Day, this time also joined by the FEP Photo Book Prize.
The winners of these competitions were Peter Cakovsky from Slovakia (Professional Photographer of the Year 2017) and Wang Hui from China (Photo Book Prize).
During the General Assembly the final budget of 2016 was approved as long as the provisional budget of 2017. FEP also adopted a new system for its membership fees: member countries will be rewarded for actively sending QEP/MQEP applications with reduced membership fees.

The General Assembly also unanimously elected a new President for the term of 2018-2020, Truls Løtvedt, from Norway.

Congratulations to all of the award winners and to the new President! The FEP also wants to express its gratitude to Eugenio Li Volsi, a QEP photographer from Sicily and to the presidents of the two Italian FEP member associations Confartigianato Fotografi and CNA Comunicazione for their great effort to make this event happen successfully!

Group picture by Giuseppe Mangano