WPC 2016: judging concluded!
The WPC is pleased to announce that the judging for WPC 2016 has been successfully concluded. Almost 500 images were evaluated and scored by judges from more than 20 countries. We would like to express our sincere appreciation to all the judges for their amazing dedication and effort:

AUSTRALIA, Ian Poole
AUSTRIA, Horst Stasny
BELGIUM, Jos Verhoogen
CANADA, Tracey Harper
CINA, Zhou Shengjun
CZECH REPUBLIC, Jan Pohribny
FINLAND, Tiina Haring
IRELAND, Neil Warner
ITALY, Corrado Poli
JAPAN, Yasutaka Kajiyama
MEXICO, Zony Maya
NEW ZEALAND, Ollie Dale
PHILIPPINES, Jose Alberto C. Tanedo
PORTUGAL, Carlos Marques
RUSSIA, Alexander Nasonov
SINGAPORE, Matthew Tan
SLOVAKIA, Stano Mihalik
SOUTH KOREA, Hong Sung Min
SPAIN, Josu Izarra García
UNITED KINGDOM, Bryn Griffiths
USA, Helen Yancy

The "top ten" finalists in each category will be announced at Imaging USA, on January 2016. The gold, silver and bronze medalists will be announced at Villa da Feira, Portugal and the World Photographic Cup recognizing the top TEAM entry (won by the USA team at both first and second edition) will be shipped to Portugal, for the WPC Awards Ceremony 2016 which will be held on March 14th, 2016!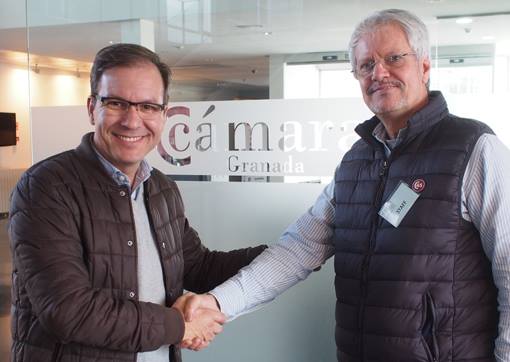 "Portugal is honoured to host the winners announcement of the third edition of this prestigious competition" – said Rui Teixeira, President of APPImagem – "We are looking forward to meeting and celebrating with winners and representatives of the teams and associations. The Portuguese convention will be a fantastic event, embellished by amazing international speakers (all lecturers will have simultaneous translation), further more celebrated with a worldwide ceremony, and an amazing social program. We wait for you all!"

All the submitted photographs will be available for viewing on the WPC website in a very few days. Check at WPC website
The "top ten" images in each category will be announced and shown at Imaging USA (https://imagingusa.org) in Atlanta, on January 11, 2016, and circulated after that.

Medalists and winners will be announced later.

Stay tuned, more information is coming soon…


In the picture: Rui Teixeira, President of the APPImagem and Giuseppe Scozzi, WPC CEO. Photo by Adriano Scognamillo, QEP.