ChromaLuxe is a new Partner of FEP

SCHELLE, BELGIUM | ChromaLuxe EMEA has recently become the newest partner of FEP. ChromaLuxe aims to grow its network in the world of Professional Photography and aspires to become a preferred solution for HD quality prints all over Europe.

ChromaLuxe became a partner of the Belgian Association for Professional Photographers in 2013 and attended many of their events. The Belgian association is a very active and interactive group of professionals who welcomed ChromaLuxe with enthusiasm and expertise. They have given ChromaLuxe a very valuable insight into the photographer's artistic mind, so ChromaLuxe can even better respond to his needs.

The Federation of European Photographers: "The FEP is very happy to have ChromaLuxe as a partner company. It is a chance for the single photographer to increase his business and the FEP is the right forum to introduce this product to 50.000 photographers…"

ChromaLuxe is a new technology of transfer printing, and it is a new market for photographers. It is an HD "metal print" in fascinating quality. It opens new opportunities for the photographer to present to his customers "something new".

By partnering the European Federation, ChromaLuxe intends to act as both a student and a teacher to the European Professional Photographer. On the one hand we are aware that there is a lot to be learned from a network of pan-European photographers and their cultural variances, on the other hand we aim to inspire the professional photographer to choose ChromaLuxe as their preferred print choice for commercial, social and fine art photography.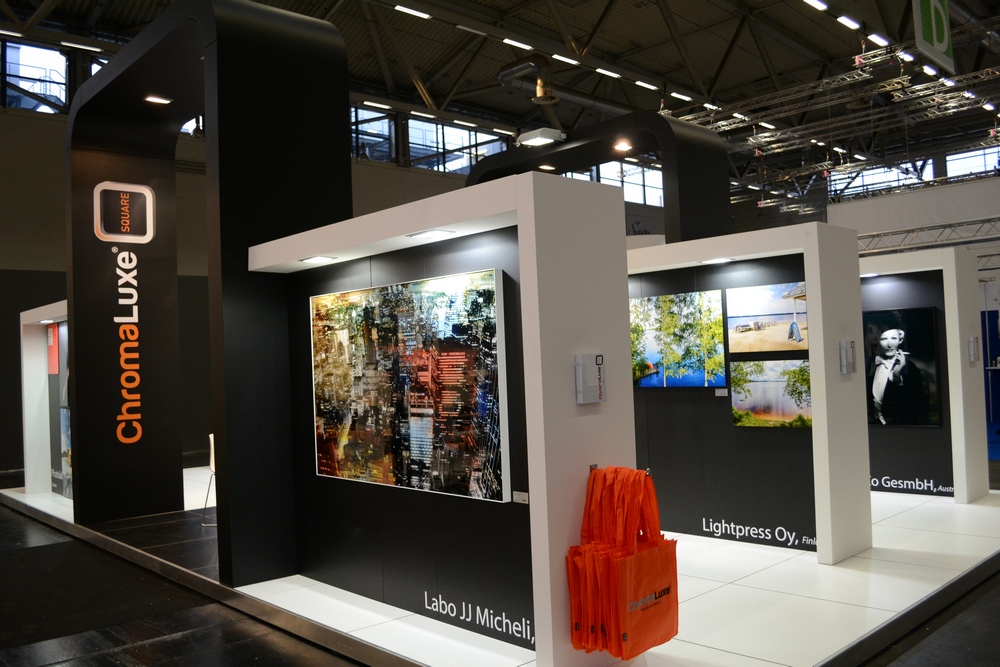 About ChromaLuxe HD Prints
ChromaLuxe HD panels are one of the most exciting products to enter the photo market in recent times. They bring a new high quality level to printing on metal plates with a color range and an almost 3 dimensional luminescence that far exceeds UV direct printing and is on the same level as classic photo prints with or without acrylic top plates.
Ideal for top end gallery and exhibition printing, as well as office and home décor. 100% water resistant and with an unbelievably hard coating they are exceptionally durable. Scratch, fire and chemical resistant. Also lightweight for shipping and easy to hang.

About ChromaLuxe
ChromaLuxe is part of the Universal Woods group of companies. ChromaLuxe HD panels are an exciting new print substrate for gallery and exhibition archival prints. Produced using a sublimation print process, they offer exceptional color range combined with exceptional durability.Universal Woods EMEA is situated near the village of Schelle, 5km from the city of Antwerp in Belgium. It was established in 2011 to support sales of ChromaLuxe and sister products in the Europe, Middle East and Africa markets. The parent company is Universal Woods Inc. of Louisville KY in the USA which has been trading since the 1970's. All manufacturing of ChromaLuxe product is done at the Louisville plant to very strict quality and environmental standards. The company produces the following brands – ChromaLuxe, Unisub (sublimated gift media) and ResinDek (flooring system).

Learn more on chromaluxe.com