FEP General Assembly in photokina
FEP has a new President, Andreas Barylli, Austria and a new Board of Directors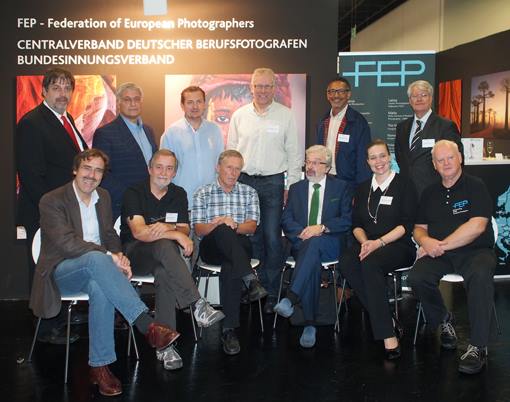 The FEP celebrated its annual general meeting Friday, September 19th , in Cologne, Germany, during Photokina. Delegates from 19 European countries attended the meeting. Andreas Barylli, Austria is the new FEP President for the term of 2 years. A new board of directors were elected:
President: Andreas Barylli
Board Members:
Fernando BarrioJean-Félix Bernetel
Johan Brouwers
Milos Fic
Bernd Gassner
Bryn Griffiths
Anna Kaleva-Tsagklas
Bent Nygaard Larsen
Adriano Scognamillo
Willem Van Der Vlies
Neil Warner and Giuseppe Scozzi in the position of CEO
FEP has a new member: welcome CYPPA, Cyprus Professional Photographers Association! Delegates also approved FEP is to represent both professional photographers and videographers, and a new set of qualifications for moving images will be launched accordingly. FEP will meet again in Rome, Italy, on November 30th , 2014. It has been also scheduled a calendar of events, including on February 28 and March 1 and 2, the FEP international Photodays in Trieste, Italy. The FEP GA strongly invited all the national member associations to set up their national photographic teams so that to enter the second edition of the World Photographic Cup. This unique Olympic styled global photo competition open 2 weeks ago and already 20 countries are registered. Dead line for entry is October 31, while the presentation ceremony is scheduled in Montpellier, France, April 12 , 2015.