The IPC's Leadership Award 2014 goes to FEP Master QEP Andy Hens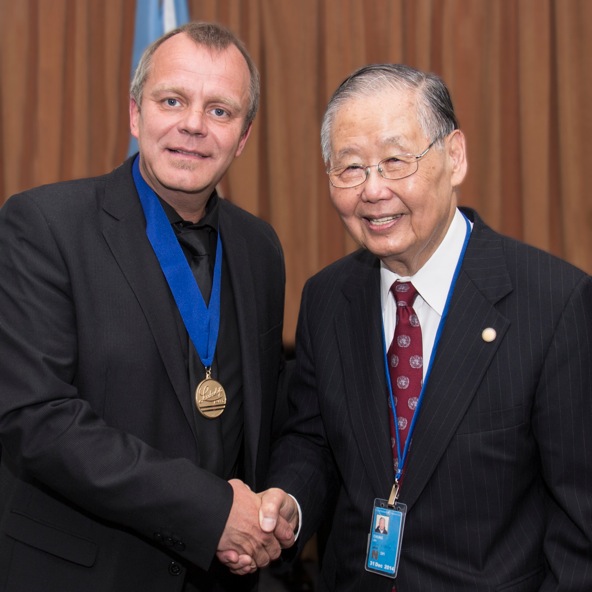 ANDY HENS, Master QEP, has been awarded with the IPC Leadership Award 2014 on May 15th at the UN building in New York. The International Photographic Council (IPC) is a non-governmental organisation (NGO) of the United Nations, composed of representatives from every major sector of the photographic industry. Andy Hens is the second German photographer to receive this prestigious honour, in recognition of a far-reaching, long-standing commitment to photographers' training.
Receiving the award is a climax in Andy Hens' career. "The FEP is very pleased to have nominated Andy Hens for this very prestigious award," said FEP President, Jorgen Brandt, Master QEP, "In FEP we know Andy as a very dedicated trainer of young Photographers"
Born in Menden, Germany,by Belgian parents, Andy J. J. Hens has been a member of the German professional photographic examination board since 1992, serving as an instructor since 1996 at the handcraft-guild in Dortmund and the first Chairman of the professional photographic examiners board in 2006. He holds the distinction, Qualified European Photographer (QEP) and Master QEP. As delegate of the Central Federation of German Professional Photographers /CV for the FEP, he is a member of the QEP International Jury and has served as Vice-President of the Central Federation of German Professional Photographers CV since 2013.